Item well stocked
Age rating: 0 Years
Item No. 0006631
This article is a reservation item!
Frequently Bought Together: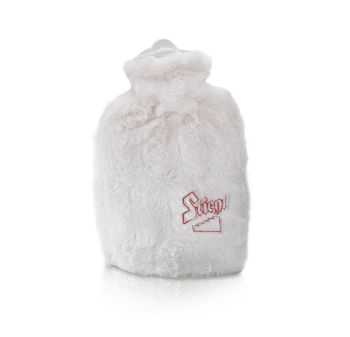 +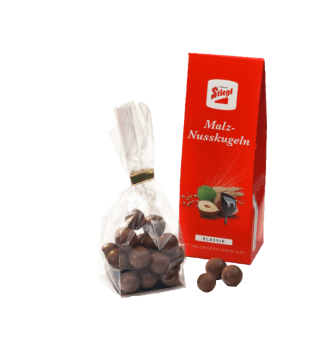 Is there an occasion, when Stiegl should be warm?

Most definitely not when it's a Stiegl beer - but gladly as a hot water bottle.
It's the snuggly alternative für an evening with friends or to get better when being sick.
And it is definitely best, when accompanied by a cold Stiegl Goldbräu.

Stiegl Warm Water Bottle
It's just what you need, when you are sick in bed or just cold on a freezing winter night.
Product Information - Stiegl Warm Water Bottle
dimensions:
25x19.5 cm
colour:
- bottle: white
- outer cover: white with red stiegl-logo (stitched)
material:
- warm water bottle: high quality thermoplastic (odourless, PVC-free, phthalate-free)
- outer cover: synthetic fur / polyester
details:
anti-leak lock
The Stiegl-Experience
"Beer is a truly divine medicine." (Paracelsus)
Beer has been enjoyed hundreds of years ago. But did you know that beer has been one of the few "safe" foods for a long time?
Up to the early Modern Period, clean drinking water was the exception rather than the rule. Very often epidemics were caused by polluted water. Since beer is boiled during the brewing process, bacteria from the water are killed. In addition to that, beer contains hops and alcohol. Both of which have germ-inhibiting properties. Thus, beer was a safe drink in early times. It is also very nutritious and contains a number of vitamins and minerals. So it was not only Saint Hildegard of Bingen but also Salzburg's doctor and mystic Paracelsus, who underlined the high value of beer.
Up until today, our brew masters take good care of this fact, so your Stiegl beer is a truly divine drink.
STIEGL - THE SALZBURG BREWERY WITH A LONG TRADITION
For 525 years, the privately owned Stiegl Brewery stood for "the art of brewing at the top of the steps/at its highest level" ("Braukunst auf höchster Stufe").
In Salzburg we not only indulge the palates of beer lovers, but also offer an unforgettable experience for all senses. In the largest brewery museum in Austria, you will not only experience the long history of beer and the Stiegl brewery.
If you want to give yourself an insight into the process of beer brewing, you can look our brewers over the shoulder.
On
www.brauwelt.at
you find all important information for your visit. We look forward to welcome you.
Other interesting products