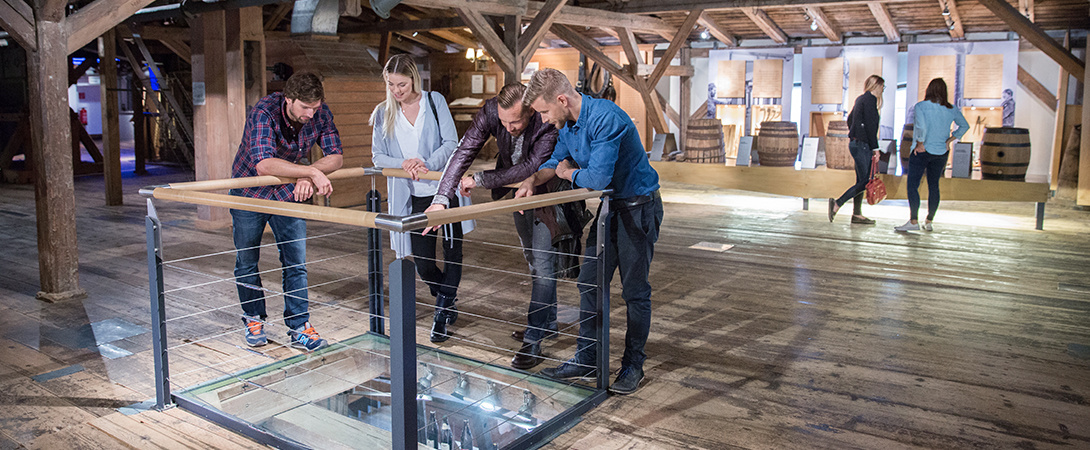 Tickets Stiegl-Brauwelt
Discover our world of beer with all your senses! With our online ticketing you can buy tickets to the museum or book a general guided tour for individual visitors.
For group enquiries and table reservations
, please contact us directly. We look forward to seeing you.
How do you want to experience the Stiegl Brewing World?
Experience the Stiegl Brewery on a guided tour
When would you like to join us?
Note:
Please arrive 10 minutes before the start of the tour at the ticket office in our brewery shop and present the confirmation PDF file. The PDF, including QR code, will be emailed to you after the purchase has been completed. On site, it will then be exchanged for one of our tasting entry tickets.
Saturday, 20th of June 2020
Ticket with tour through the production facilities
i
Ticket with tour through the production facilities
i
Sunday, 21st of June 2020
Ticket with tour through the production facilities
i
Ticket with tour through the production facilities
i
Saturday, 27th of June 2020
Ticket with tour through the production facilities
i
Ticket with tour through the production facilities
i
Experience the Stiegl Brewing World without a guide