Sonnenkönig IV. (barrel-aged Double IPA)
Age rating: 16 Years
Price per liter: 22,11 EUR/l
Item No. 0019736
This article is a reservation item!
Article not in stock at the moment?
Frequently Bought Together: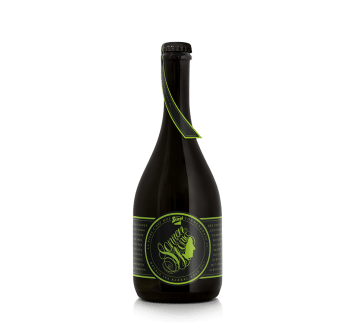 +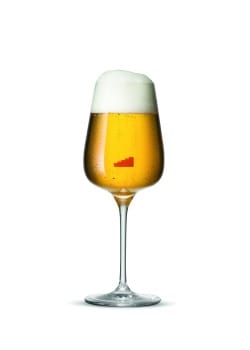 La bière - c'est moi!

The Sonnenkönig IV. is an English-style Double IPA. This strong beer is distinguished by its exotic fruit flavours and the lasting, noble bitterness.
It is aged for several months in oak barrels, which were previously occupied with muscatel wine. In this way he gets his fine Muscat aroma, which will enchant all beer connoisseurs.

Unit: 1 x 0.75 l bottles

limited edition (2017)
available only as long as stocks last!


Beverages can only be sent to postal addresses in Austria.

This Beer is only available in Austria
Sonnenkönig IV. - Double IPA Barrel Aged
The 2017 edition of the Stiegl vintage beers is a barrel aged double IPA.

Our head brewer describes our Sonnenkönig IV. as follows:
"The Sun King IV radiates a sublime orange-golden hue. Spritely hoppy notes rush upwards, gaining intensity as the fine effervescence rises, reminiscent of ripe tropical fruits. The moment it touches the palate is full of surprises: hints of exotic fruits blend with the spicy nutmeg bouquet of the muskateller casks in whose French oak the beer has matured for six months. The finale culminates in a lasting bitter and an alcoholic finish. "
Product Information - Sonnenkönig IV. - Double IPA Barrel Aged
| | |
| --- | --- |
| Style: | strong beer (Barrel Aged Double IPA) |
| Fermentation: | top-fermented |
| Gravity: | 21°P |
| ABV: | 10 % vol. |
| Ingredients: | water, barley malt, hops, yeast |
| Ideal drinking temperature | 10-12°C (50-54°F) |
| Ideal glass ware | Stiegl Tulip Beer Glass |
| Cilunary matching | Rib-eye steaks, lamb crown, spicy spare ribs, blue cheese, as digestive |
Disposable bottle, 0.75 l
Allergens
All of our beers and brewed beverages (e.g. lemonade) contain gluten and gluten based products.

For more information about Sonnenkönig IV., please visit stiegl.at.
The Stiegl-Experience
"Beer is a truly divine medicine." (Paracelsus)
Beer has been enjoyed hundreds of years ago. But did you know that beer has been one of the few "safe" foods for a long time?
Up to the early Modern Period, clean drinking water was the exception rather than the rule. Very often epidemics were caused by polluted water. Since beer is boiled during the brewing process, bacteria from the water are killed. In addition to that, beer contains hops and alcohol. Both of which have germ-inhibiting properties. Thus, beer was a safe drink in early times. It is also very nutritious and contains a number of vitamins and minerals. So it was not only Saint Hildegard of Bingen but also Salzburg's doctor and mystic Paracelsus, who underlined the high value of beer.
Up until today, our brew masters take good care of this fact, so your Stiegl beer is a truly divine drink.
THE CREATIVE STREAK OF OUR BREWERS
In addition to brewing the classic Stiegl range, our master brewers also have the opportunity to live out their creative veins and produce modern and unusual beer styles - often referred to as "craft beer". Besides
Columbus 1492 Pale Ale
, the result are the annual, limited-edition "
Sonnenkönig
" beers, as well as the regularly changing Stiegl Craft Beers.
If you want to get an insight into the beer brewing process, you can visit our brewers.
On
www.brauwelt.at
you find all important information for your visit. We look forward to welcome you.
Other interesting products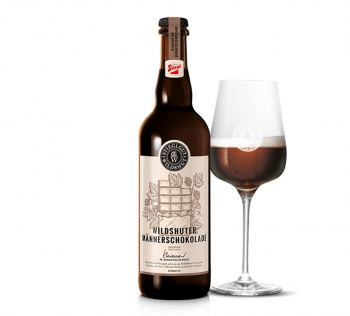 rich and aromatic
No shipping to your Country available
No shipping to your Country available