Stiegl Beer Stein pink (0,3) special edition
Item well stocked
Age rating: 0 Years
Item No. 0300066
This article is a reservation item!
Frequently Bought Together:
+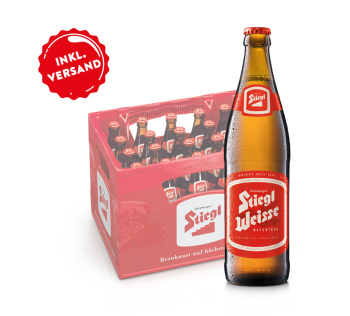 =
Stiegl Steinkrug Pink Ribbon
In the beer garden stone mugs are cult. If you also want to have this feeling we have just the right thing for you!
With the colourful Stiegl-Steinkrug Edition you can also bring some colour into your life
Product Information - Stiegl Steinkrug pink
volume:
various sizes (0,3l, 0,5l)
size:
0,3l: 8,5cm / 11cm
0,5l: 10cm / 13cm
material:
earthenware
manufacturer:
Sahm
care instructions:
dishwasher-safe


Did you know. . . ?
Thanks to the insulating effect of the clay, the beer remains pleasantly cool for longer even at such high temperatures.
Clay jugs are also very practical in winter - for example for hot beer.