Stiegl Golf Balls (pack of 3)
Improve your handicap with our Stiegl-style Wilson-Staff golf balls!
With a Stiegl logo on your balls you will always find your own golfball on the green - and nothing can stand between you and a hole in one! Nevertheless, it's means "practice makes perfect" - so go out to the closest golf course and anjoy a relaxing round of golf.
And after the game of golf - especially when the weather is hot and sunny - you definitely deserve a perfectly cool
Stiegl Sport Weisse
. It helps you relax and regain energy.
Only 2 items left
Age rating: 0 Years
Item No. 0006036
This article is a reservation item!
This Stiegl Golf Balls (model DX2 Soft) are a true revolution in golfing. The low compression ball allows you to play the world's softest golf. Thanks to it's unique dimple patterns it flights unusually straight and far. This 2-piece competitive premium golf ball is the perfect choice when you're going for long distance.
Product Information - Stiegl Golf Balls
| | |
| --- | --- |
| quantity: | 3 pieces |
| colour: | white with red Stiegl-logo |
| manufacturer: | Wilson Staff |
| type: | DX2 Soft |
| compression: | 29 |
| dimple count: | 302 |
The Stiegl-Experience
"Today I bake, tomorrow I brew,
The day after that the queen's child comes in." (Grimm's Fairy Tales - Rumpelstiltskin)
Beer has been enjoyed for hundreds of years. But did you know that for a long time, brewing was naturally done by women?
The production of beer was once a normal household activity - just like baking, cooking or washing. Therefore it was natural for women to stand at the brewing kettle.
It was not until the Late Middle Ages that the profession of the beer brewer developed into a male domain.
Today the brewing at the Stiegl Brewery is also in the hand of men. Our master brewers make sure that your favourite Stiegl beer always tastes as good as it always has!
STIEGL - THE SALZBURG BREWERY WITH A LONG TRADITION
For 525 years, the privately owned Stiegl Brewery stood for "the art of brewing at the top of the steps/at its highest level" ("Braukunst auf höchster Stufe").
In Salzburg we not only indulge the palates of beer lovers, but also offer an unforgettable experience for all senses. In the largest brewery museum in Austria, you will not only experience the long history of beer and the Stiegl brewery.
If you want to give yourself an insight into the process of beer brewing, you can look our brewers over the shoulder.
On
www.brauwelt.at
you find all important information for your visit. We look forward to welcome you.
Other interesting products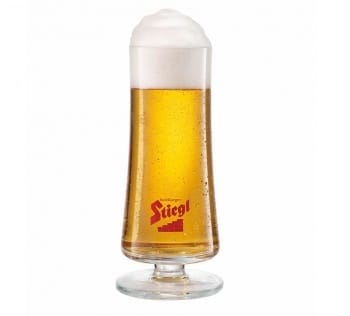 3,90
EUR
No shipping to your Country available
No shipping to your Country available