Item well stocked
Age rating: 0 Years
Item No. 0300243
This article is a reservation item!
Frequently Bought Together: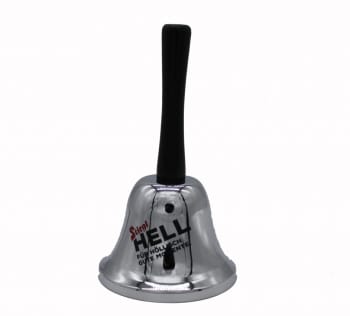 +
Ring the bell for Stiegl Hell!
Now, thanks to the Stiegl Hell Bell, it is even easier to allert people around you, when your beer is empty!
With the stylish Stiegl Hell Bell you can make a gentle sound, every time you are out of beer. Or underline the joy of consuming one of our Stiegl Beers with a festive ring!
As the Bell is perfecly matched with our
Stiegl Hell Beer
, we would recommend using it for this type of beer.
But generally, the Stiegl Hell Bell can of course be rung for
any of our Stiegl beers
!