Age rating: 0 Years
Item No. 0141053
This article is a reservation item!
Frequently Bought Together:

+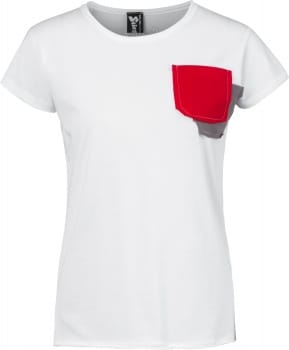 We know that tastes are very different.
Some drink their Stiegl, others prefer to wear it.

For all of you who feel (well) attracted by Stiegl, these jogpants are just the thing!
Jersey and jogging jeans are a fashionable trend. The advantage is obvious: You can wear them elegantly but also sporty - there are no limits to your creativity!

Simple, made of pure cotton and designed by the Italian label PRAIO - these jogpants are sustainable and 100% made in Europe.
What else do you need?

Stiegl – the beer that fits you well!
What do beer-loving and fashion-conscious people like to wear? For sure a Stiegl!
Not tapped, but woven!

In collaboration with the young Venetian fashion label "Praio", Stiegl has launched its own fashion line called "Stiegl by Praio".

Stiegl Beer and Stiegl Fashion have one thing in common: The conscious use of resources and sustainability.

Finest textiles – made in high quality with great attention to details. Just like Stiegl, Praio pays close attention to sustainable production. The raw materials are gently processed from raw, natural cotton. Environmental protection and ethical working conditions are very important in this fashion "Made in Italy".
Your Stiegl clothes are made with much love and skill – just like your favourite Stiegl Beer.
Product Information
Stiegl-Fashion Jogpants, red
These Jogpants by Stiegl-Fashion combine good looks and comfortable fit. They are not only suitable for sports activities such as running or fitness, but also "just" for hanging around at home on a lazy weekend.
Product Information - Stiegl-Fashion Jogpants, red
size:
various sizes (XS, S, M, L, XL, XXL, XXXL)
manufacturer:
Praio
colour:
red
material:
100% cotton
waistband:
elastic waistband
length:
normal length
outside leg length:
75cm at size S
inside leg length:
99cm at size S
pockets:
back pocket
side pockets
country of origin:
Italy
care instructions:
machine wash cold, 30°C
do not tumble dry
details:
white waist drawstring
Other interesting products