Reserve item
If you would like to be informed when this product is back in stock, please enter your desired quantity and e-mail address.
As soon as the article is available again in your desired quantity, you will receive an e-mail from us.
Age rating: 0 Years
Item No. 0141540
This article is a reservation item!
Frequently Bought Together:

+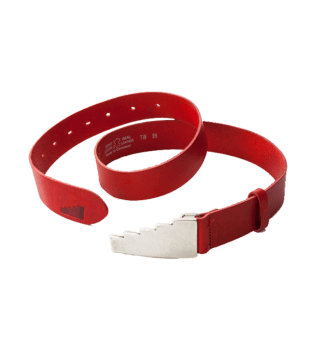 =
How beer turns into fashion.
What do sporty and beer-loving ladies and gentlemen wear today? A fresh Stiegl!
Not tapped, but woven.

The label "Stiegl-Fashion" was created with the aim of offering high-quality, sustainable clothing for Stiegl-fans. In the same way we produce our beer with as much Austrian ingredients as possible, we pay close attention to our fashion possibly being 100% "made in Europe". In collaboration with selected partners, we offer you the finest fashion, which is made with just as much love and skill as our beers.

So Stiegl not only does brew great beers - Stiegl also makes you beautiful!
Product Information
Stiegl-Fashion Ladies' Jeans
This jeans have a high wearing comfort due to their stretch content.
Product Information - Stiegl-Fashion Ladies' Jeans
size:
various width (size 36-46)
various length (30, 32, 34)
manufacturer:
MillionX
colour:
blue
material:
66% cotton, 11% viscose, 20% polyester, 3% spandex
material design:
denim, comfort stretch
style:
5-pocket-style
cut:
boot cut
length:
normal length
waist:
normal
fastener:
zipper
pockets:
2 back pocket
3 front pockets
country of origin:
Germany
care instructions:
machine wash cold, 30°C
do not tumble dry
details:
- decorative seams on the pack potets in Stiegl-Stairs design
- embroidered red Stiegl logo on front inner pocket