Stiegl Midlayer Jacket, red (various sizes)
Age rating: 0 Years
Item No. 0141334
This article is a reservation item!
Frequently Bought Together: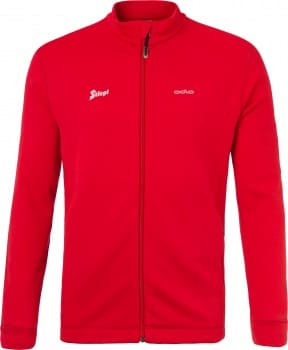 +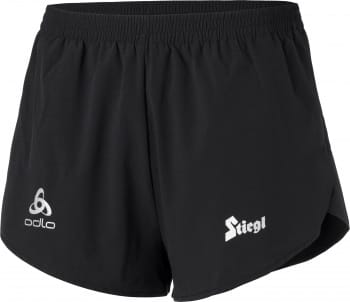 Great protection from cold wind and weather!

This ultra soft Tec-Shirt made from double sided brushed anti fluff fleece.
Excellent thermal insulation with mesh lining for improved breathability and moisture management.

So the temperature isn't really a reason NOT to do sports outside.

Work out with Stiegl
What do sporty and beer-loving ladies and gentlemen wear today?
A fresh Stiegl - Not tapped, but woven!
In cooperation with the Norwegian sports brand "Odlo" we prove irrefutable:
Stiegl makes you beautiful – and fit
!
We decided to team with Odlo, since both our corporate philosophies have many parallels:
Regionality
Odlo pays close attention to a "regional" production chain. With a share of roughly 73%, they produce an above-average amount of clothing in Europe. This includes two company-owned factories in Portugal and Romania. Thus, the delivery routes are rather short, and fair working conditions can be ensured.
Quality
The clothes of Odlo are designed for a long life. Since it does not have to be disposed and exchanged for new clothes at short intervals, Odlo contributes to saving resources. Even with the used material themselves, a great attention is paid to high value. For example: All textiles are PVC- and nickel-free, which is good for the health of employees and, ultimately, customers.
Sustainability
Odlo is member of the Fair Wear Foundation, which promotes long-term supply contracts, fair wages and good working conditions. Due to the high-quality clothing, the use of resources is limited, especially when it comes to waste of water. All these measures are not just lip services, but are regularly monitored and certified. Every interested customer can get their own picture of Odlo's activities, as the company
transparently demonstrates their sustainably actions
.
So whether you drink or wear your Stiegl – you always get
quality at the highest level
!
Product Information
Stiegl Midlayer
The Stiegl-Midlayer is made of soft, stretch fleeceware with diamond patterns. The off-set shoulder and side seams increase the wearing comfort.
Product Information - Stiegl Midlayer
size:
various sizes (S, M, L, XL, XXL)
colour:
red
material:
92% polyester; 8% spandex
material design:
fleeceware
function:
breathable
fit:
normal fit
collar:
stand-up collar / polo
fastener:
full front zipper
pockets:
two front pockets with zippers
manufacturer:
Odlo
country of origin:
Portugal
care instruction:
machine wash at 40°C
details:
- elastic edging at cuffs and waist
- reflective details
Other interesting products