Stiegl Riggler-Hat Killer Point, anthracite
A warm head, and a cold beer - what more could you want in winter?
You still have to keep your beer cold yourself - but for a warm head we have just the right thing for you!
Freshly arrived from the Salzburg based iconic cap label RIGGLER, there's the new Stiegl hat, which has a cool Stiegl look and guarantees your ears won't have to freeze anymore.
also available in
dark-gray
and
pale-gray
.
Reserve item
If you would like to be informed when this product is back in stock, please enter your desired quantity and e-mail address.
As soon as the article is available again in your desired quantity, you will receive an e-mail from us.
Age rating: 0 Years
Item No. 0141603
This article is a reservation item!
Frequently Bought Together: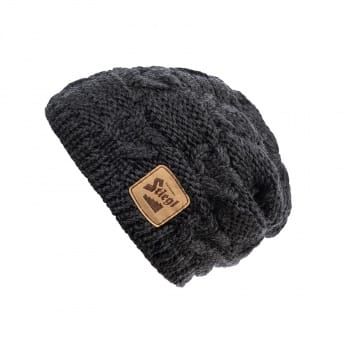 +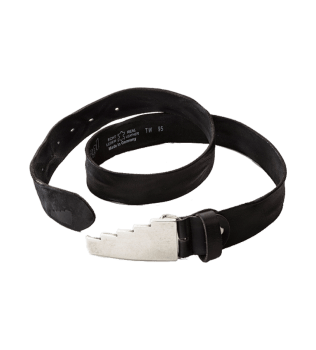 =
Stiegl Riggler-Hat (Hurley, anthrazit)


The fashion label Riggler was founded in Salzburg in 2007 and makes "Young fashion withyout age limits". The brand specializes in original and above all warm hats and headbands, all of which are somehow inspired by the Alpine region.
The headware is designed in Salzburg and produced in Germany. This ensures that the products are sustainable and fairly produced - about 98% of the produced materials are "Öko-Tex" certified.

Product Information - Stiegl Riggler-Hat (Hurley, anthrazit)
size:
one-size-fits-all
colour:
anthrazit
material:
50% new wool, 50% polyacrylic, polyester (fleece liner)
manufacturer:
Riggler ("designed in Salzburg")
country of origin:
Germany
care instructions:
hand wash, 30°C
details:
- unisex
- fleece liner
- leather-patch with Stiegl-logo
The Stiegl-Experience
"Today I bake, tomorrow I brew,
The day after that the queen's child comes in." (Grimm's Fairy Tales - Rumpelstiltskin)
Beer has been enjoyed for hundreds of years. But did you know that for a long time, brewing was naturally done by women?
The production of beer was once a normal household activity - just like baking, cooking or washing. Therefore it was natural for women to stand at the brewing kettle.
It was not until the Late Middle Ages that the profession of the beer brewer developed into a male domain.
Today the brewing at the Stiegl Brewery is also in the hand of men. Our master brewers make sure that your favourite Stiegl beer always tastes as good as it always has!
STIEGL - THE SALZBURG BREWERY WITH A LONG TRADITION
For 525 years, the privately owned Stiegl Brewery stood for "the art of brewing at the top of the steps/at its highest level" ("Braukunst auf höchster Stufe").
In Salzburg we not only indulge the palates of beer lovers, but also offer an unforgettable experience for all senses. In the largest brewery museum in Austria, you will not only experience the long history of beer and the Stiegl brewery.
If you want to give yourself an insight into the process of beer brewing, you can look our brewers over the shoulder.
On
www.brauwelt.at
you find all important information for your visit. We look forward to welcome you.
Other interesting products
5,20
EUR
No shipping to your Country available
No shipping to your Country available
20,90
EUR
No shipping to your Country available
No shipping to your Country available