Stiegl T-Shirt, red (various sizes)
Reserve item
If you would like to be informed when this product is back in stock, please enter your desired quantity and e-mail address.
As soon as the article is available again in your desired quantity, you will receive an e-mail from us.
Age rating: 0 Years
Item No. 0141446
This article is a reservation item!
Frequently Bought Together: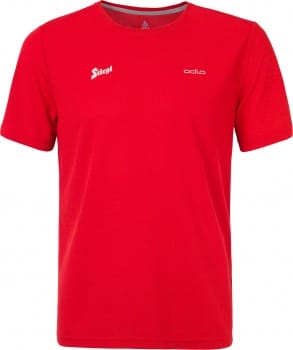 +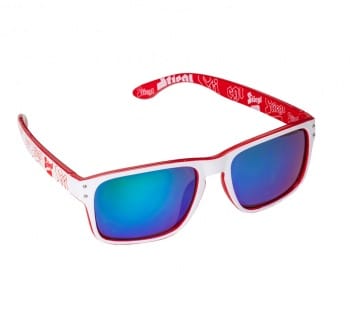 =
Work out with Stiegl
What do sporty and beer-loving ladies and gentlemen wear today?
A fresh Stiegl - Not tapped, but woven!
In cooperation with the Norwegian sports brand "Odlo" we prove irrefutable:
Stiegl makes you beautiful – and fit
!
We decided to team with Odlo, since both our corporate philosophies have many parallels:
Regionality
Odlo pays close attention to a "regional" production chain. With a share of roughly 73%, they produce an above-average amount of clothing in Europe. This includes two company-owned factories in Portugal and Romania. Thus, the delivery routes are rather short, and fair working conditions can be ensured.
Quality
The clothes of Odlo are designed for a long life. Since it does not have to be disposed and exchanged for new clothes at short intervals, Odlo contributes to saving resources. Even with the used material themselves, a great attention is paid to high value. For example: All textiles are PVC- and nickel-free, which is good for the health of employees and, ultimately, customers.
Sustainability
Odlo is member of the Fair Wear Foundation, which promotes long-term supply contracts, fair wages and good working conditions. Due to the high-quality clothing, the use of resources is limited, especially when it comes to waste of water. All these measures are not just lip services, but are regularly monitored and certified. Every interested customer can get their own picture of Odlo's activities, as the company
transparently demonstrates their sustainably actions
.
So whether you drink or wear your Stiegl – you always get
quality at the highest level
!
Product Information
Stiegl men's T-Shirt, red
The Stiegl T-Shirt is the perfect garment for your sporty lifestyle. Be it outside in summer or year-round in the gym.
During excercise it regulates your body climate - and protects your skin agains UV rays.
Product Information - Stiegl men's T-Shirt, red
| | |
| --- | --- |
| manufacturer: | Odlo |
| size: | various sizes (S, M, L, XL, XXL) |
| colour: | red |
| material: | 100% polyester (Just One Effect*) |
| function: | breathable |
| UV-protection: | 20+ |
| total length: | 70 cm at size S |
| fit: | normal |
| sleeves: | short sleeves |
| collar: | v-neck |
| country of origin: | Portugal |
| care instructions: | machine wash at 40°C |

*At this Polo, two high-tech fibres are used:
This functional fibre contains silver ions and is woven into the material. Due to the antibacterial properties of silver, this fibre prevents the reproduction of bacteria and therefore effectively prevents the development of an unpleasant smell without chemicals. Just One is the fusion of two functional materials. A special dual-surface weave optimizes moisture management. It is breathable, helps regulating the body temperature and protects your skin agains UV rays. The second feature is the fabric's special structured inside which prevents the polo from sticking to your skin.
Other interesting products